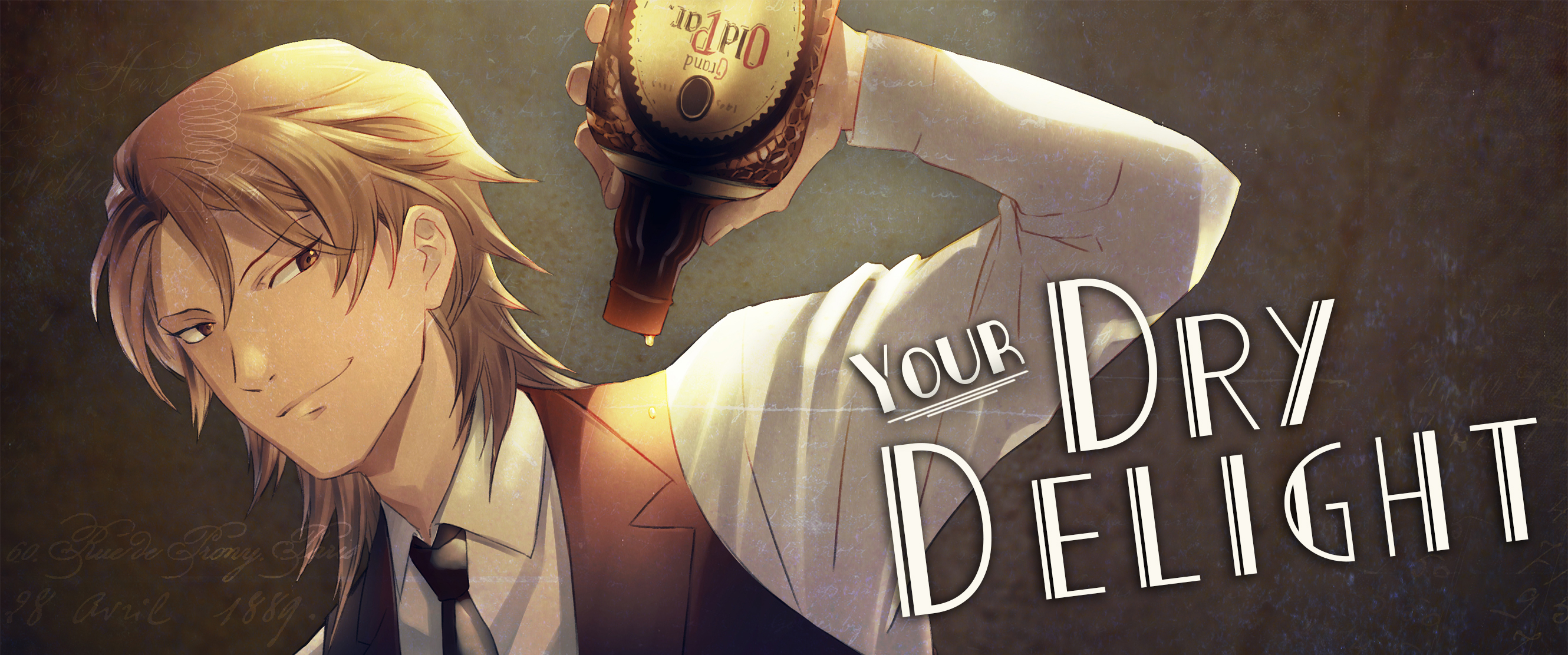 Your Dry Delight
A downloadable game for Windows, macOS, Linux, and Android


—Summary—

Richter and his boss, Leslie, are private detectives hired
to help enforce Prohibition in Cleveland, Ohio.
However, when Richter catches the eye of a charismatic mob boss,
a different story falls into place...

Richter et son mentor, Leslie, sont des détectives privés chargés de faire respecter la loi de la Prohibition à Cleveland, une ville dans le Midwest des États-Unis.
Il est bien décidé à traquer ceux qui enfreignent la loi en vendant illégalement des boissons alcoolisées, jusqu'au jour où il attire l'œil d'un gangster dont le charisme ne laisse pas indifférent…
Рихтер и его начальник Лесли – частные детективы, которых наняли, чтобы положить конец алкогольному бизнесу в Кливленде 1920-х годов. Однако когда Рихтер привлекает внимание харизматичного босса мафии, начинается совсем другая история…

在1920年代的美国俄亥俄州克利夫兰市,侦探里彻和他的上司莱斯利受雇协助铲除当地私酒集团。然而,当一位魅力超凡的黑帮首领找上了里彻,故事的走向就截然不同了……

—Info—
Your Dry Delight is a small, noncommercial game by Argent Games! As a historical romantic comedy, it focuses primarily on a lighthearted atmosphere, but we've also striven to be historically accurate and touch on some deeper themes related to Prohibition.
Your Dry Delight also features a somewhat different approach to routes: while there are technically 2 romance routes, they tie together at the end of the story, resulting in a single ending.




Genres: BxB romance, Roaring 20s, comedy, drama
Price: Free!!
Platforms: Itch.io, Google Play, Steam!
Rating: PG-13
Length: 20,000 words
Language: English, French, Simplified Chinese, Italian, Russian
游戏类型:喜剧,BL,美国1920年代的历史背景
文本量:2万词
爵士时代背景乐
游戏内置术语库,包含俚语释义和历史趣闻
]完全免费 !!
Genre : Romance, M/M, Années folles, Drame et Comédie
Durée : 2 heures environ (20 000 mots)
Un glossaire sur le contexte historique et les termes de l'époque
Ce jeu est gratuit !!!
анр:комедия, М/М роман, история (Америка 1920-х)
Объем: 20 000 слов
Джазовый саундтрек
Внутриигровой словарь с пояснением жаргонных выражений и интересными историческими сведениями
Совершенно бесплатно!!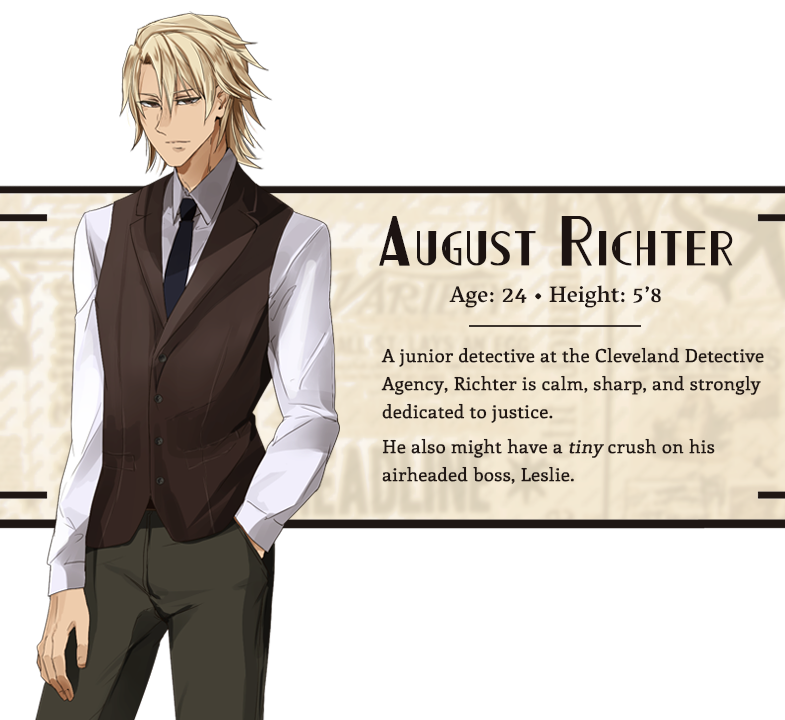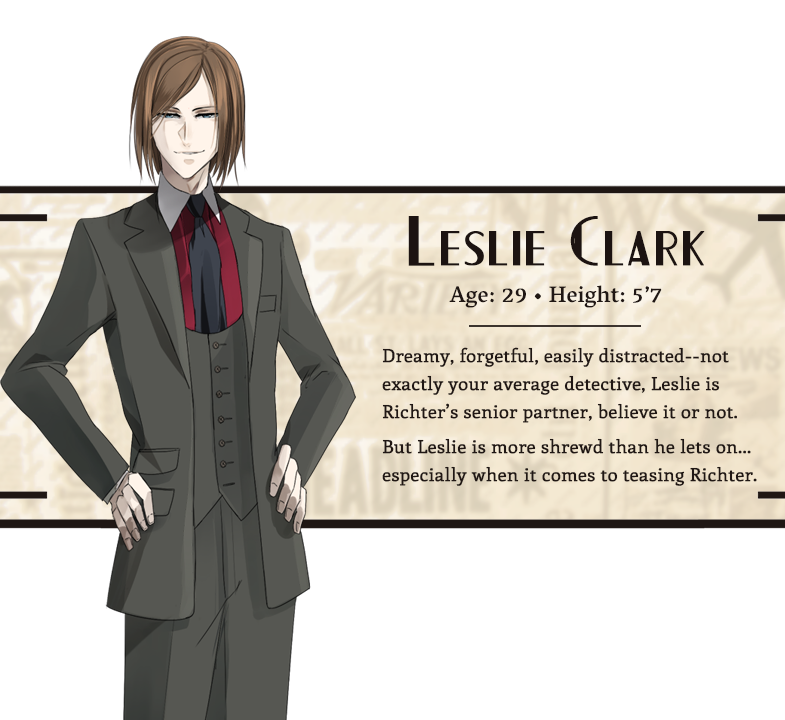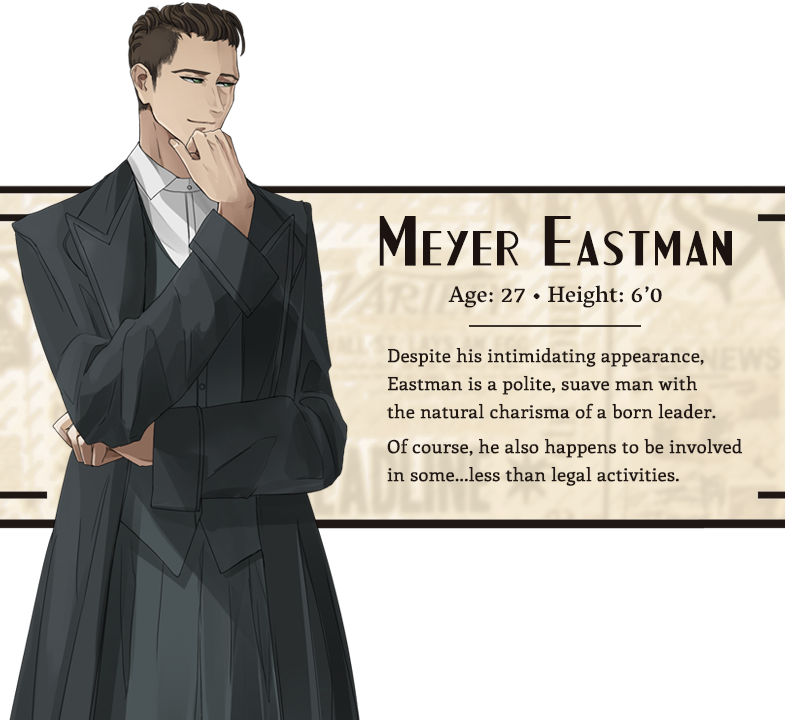 Design, writing, GUI, programming: Dovah
Management, marketing: Gamma
Sprite art: xYorutenshi
Backgrounds: Lesleigh63
CGs: Piaalit
Key visual art: Elphie
Music: Paul Mottram, Jason Rebello, Ned Sidwell, Tim Garland, Tim Devine, Francisco Renno, Alexander L'estrange, Ben Parry
Proofreader: FairfaxLeasee
Translation: munni (French), NightCat Translation Group (Simplified Chinese), Yellow Egrett (Russian)

Download
Click download now to get access to the following files:
Your Dry Delight [Windows/Linux]
186 MB
Your Dry Delight [Mac]
150 MB
Your Dry Delight [Android]
167 MB
Also available on