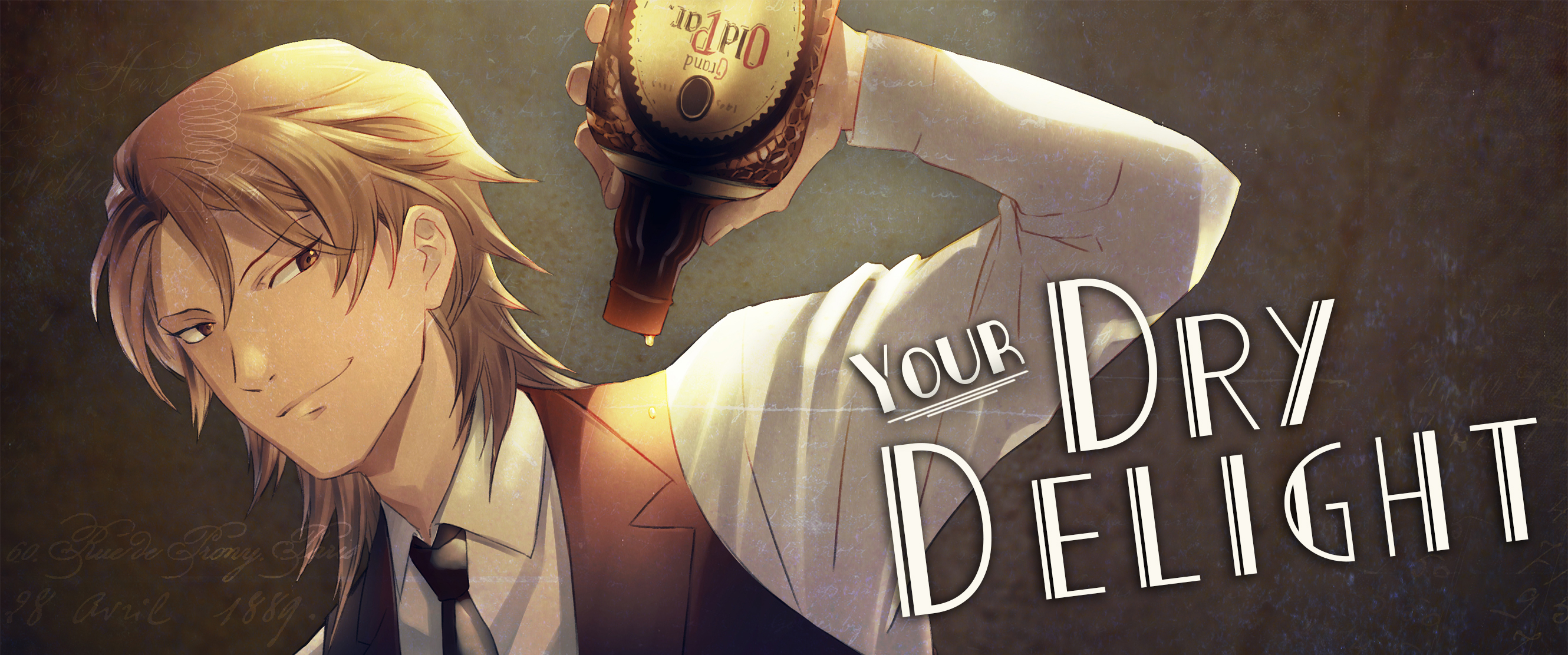 Your Dry Delight
Coming soon!
Connect with us on:
Twitter | Discord Server | Tumblr
Facebook | Newsletter


—Summary—

Richter and his boss, Leslie, are private detectives hired
to help enforce Prohibition in Cleveland, Ohio.
However, when Richter catches the eye of a charismatic mob boss,
a different story falls into place...
—Info—
Your Dry Delight is a small, noncommercial game by Argent Games! Though primarily intended as a short and cute experience, this project is also a little experimental.
For one thing, we've hired a fantastic outside writer, Lunaterra, to work on a script outlined by our normal writer, Dovah. We're considering hiring more writers in the future to increase the number of projects we can work on!
Your Dry Delight also features a somewhat different approach to routes: while there are technically 2 romance routes, they tie together at the end of the story, resulting in a single (but hopefully satisfying) ending.




Genres: BxB romance, Roaring 20s, comedy, drama
Price: Free!!
Platforms: Itch.io, Google Play, possibly Steam!
Rating: PG-13
Length: ~12,000 words

Estimated Release Date: Summer-Fall 2018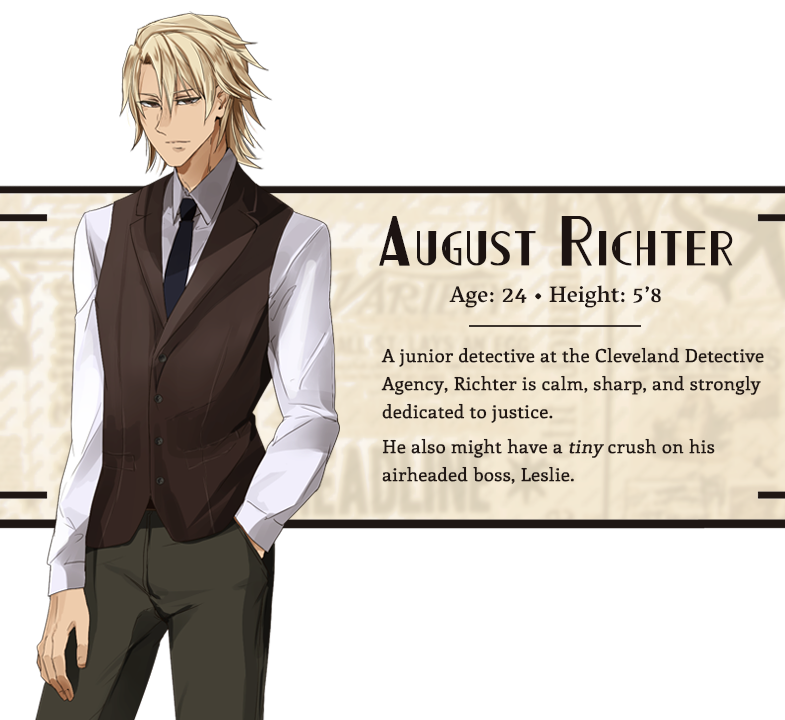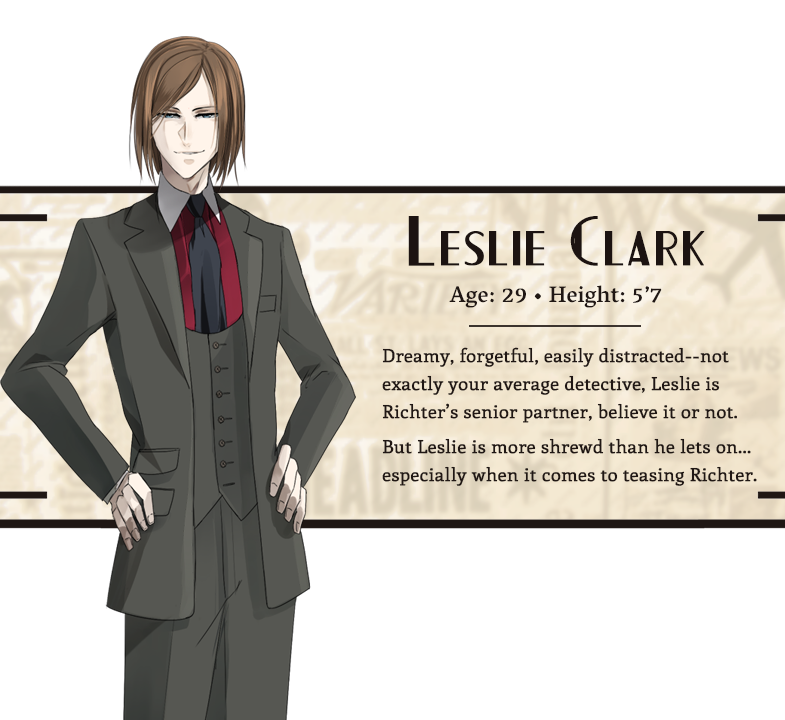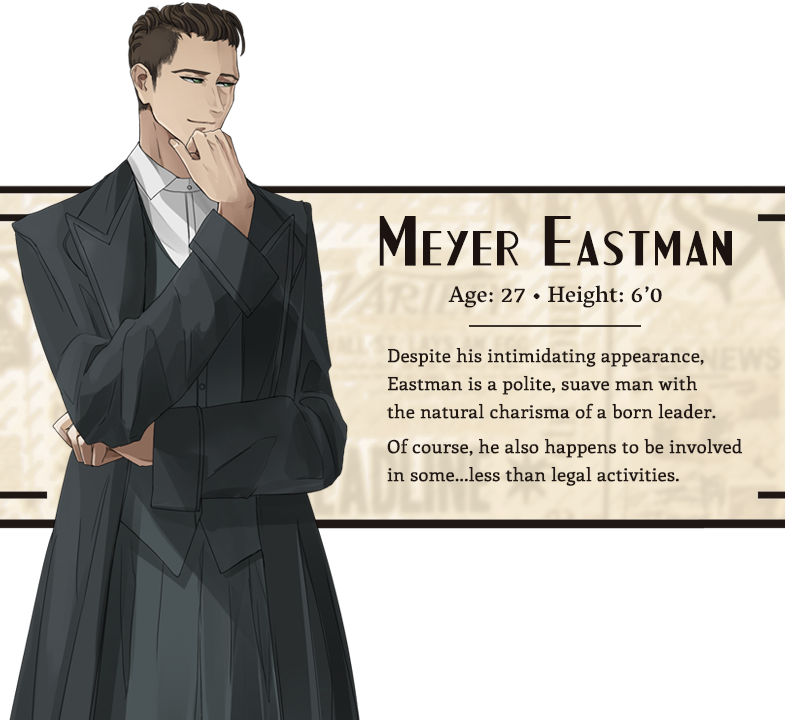 Dovah: Design lead, story outline, GUI, programming
Gamma: Management, marketing
Lunaterra: Writing
xYorutenshi: Sprite art
Elphie: Key visual art