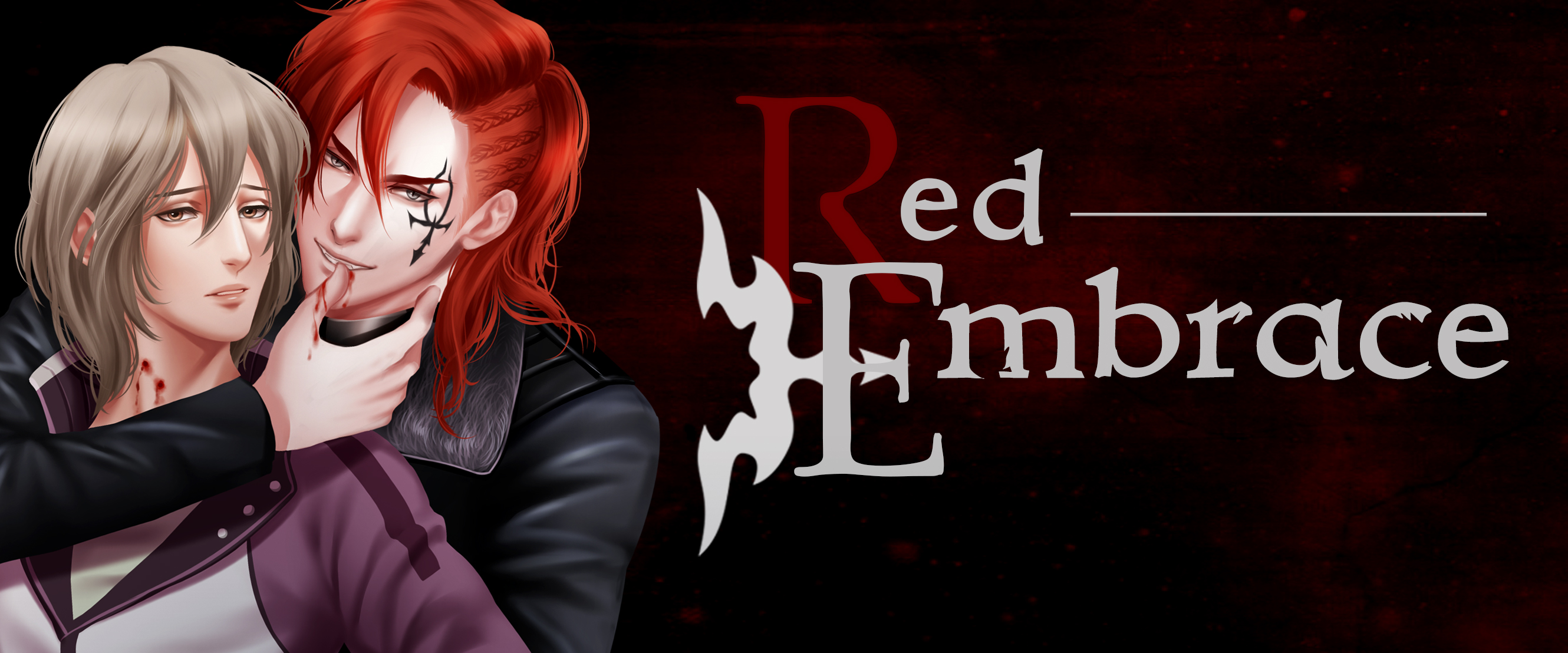 Red Embrace (BL Visual Novel)
Bugfix: Missing Dom portrait
---
Fixed a missing Dominic portrait at the beginning of the game.

Mac builds are now packaged together with the Ren'py launcher due to Apple notarization/app signing requirements.

To launch the game:
1) Unzip the file
2) Launch Renpy.app (http://i.prntscr.com/pUwB_3mUQAm6IncI2FJhNA.png)
3) Make sure Red Embrace is selected, then hit Launch Game (http://i.prntscr.com/JDBPeIL5SrWZXmgU72qcpQ.png).
If the Renpy app refuses to launch, try downloading a fresh copy and moving the red-embrace folder into it.

Files
[Full Game] Red Embrace (Windows/Linux)
235 MB
[Full Game] Red Embrace (Mac)
314 MB
[Full Game] Red Embrace (Android)
215 MB
Get Red Embrace (BL Visual Novel)