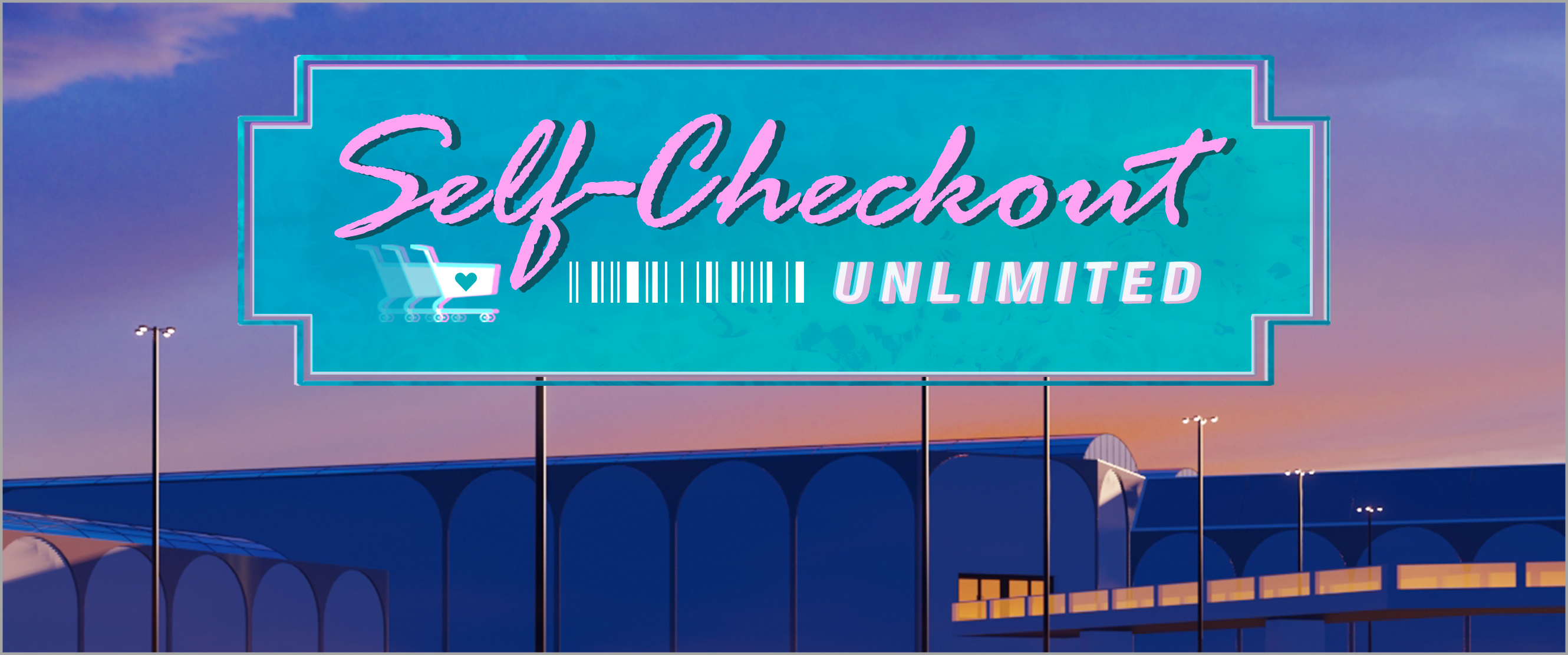 Self-Checkout Unlimited
Campaign cancellation (but the show will go on!)
---
In light of the current pressure of COVID-19, as well as other factors, we have decided to cancel SCU's Kickstarter.
Fear not: Self-Checkout Unlimited will still be released! We are aiming for a Q3-Q4 2020 release to adjust for the delayed funding.

We really appreciate everyone's support, and the awesome videos/streams and mall memories that have been shared so far! As SCU's development continues, we will post various WIPs and updates on our blog to keep you all abreast of our progress, so we hope you'll follow along.

Mall memories submissions will remain open. Feel free to submit both text and photo-based memories of your mall experiences to https://argentgames.co/scu_submissions/! They've been quite enjoyable to see.
You can also still play the demo and discuss with others in the #scu_general channel on our Discord.
Find out what kind of Shopper you are at https://argentgames.co/quiz. There are corresponding Discord roles for the Shopper types as well!
Don't forget to add SCU to your wishlist on Steam to be notified of its release! Adding SCU to your wishlist will be immensely helpful in helping the game get visibility when it releases.
Other Projects
Alongside SCU, we have two additional narrative games in the early and middle stages of development, one of which will be released on Gallium Games (our side label). We plan on publishing both this year, which will add three very different games to our roster for you to enjoy!

If you're interested in keeping up with our progress on SCU, as well as other story-based experiences, make sure to follow our Twitter and blog for updates!
Thank

you for all the support!
Get Self-Checkout Unlimited