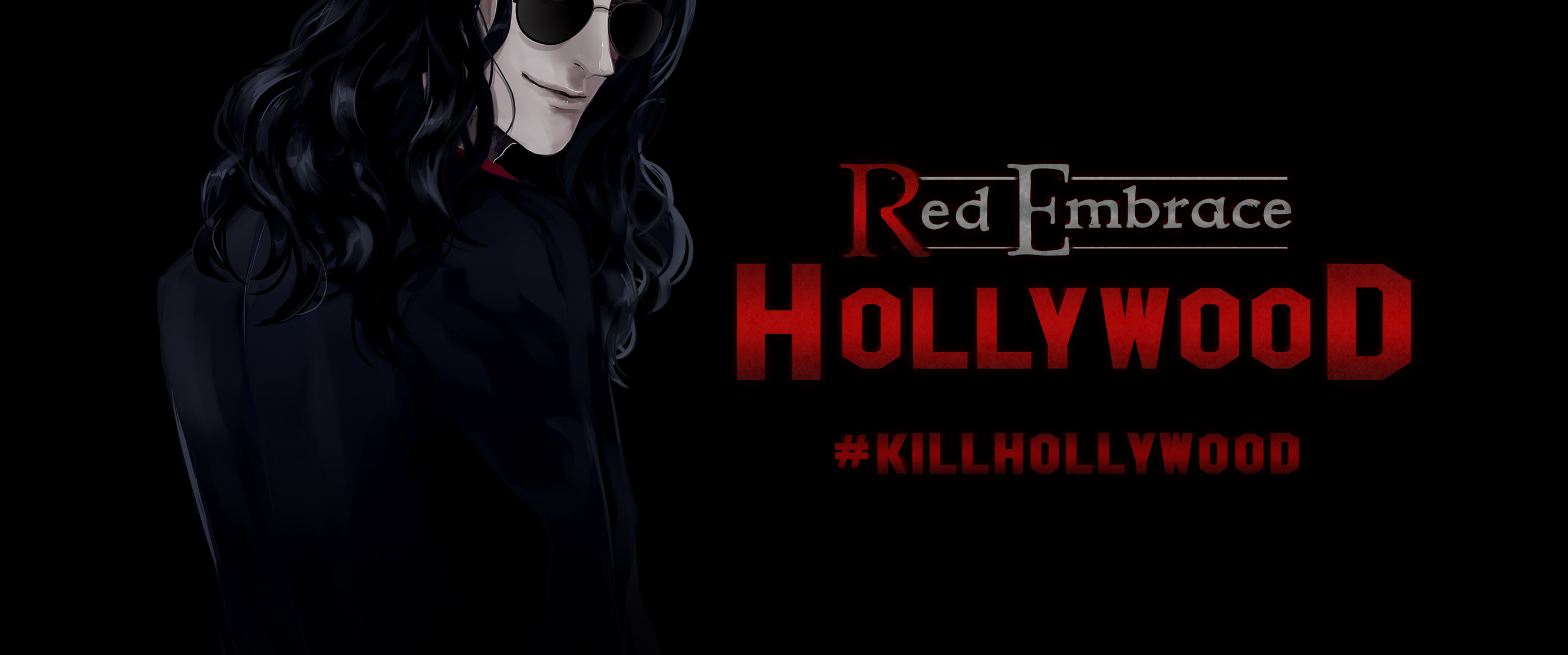 Red Embrace: Hollywood
Kickstarter progress, community events, and freebies, with a small bug fix!
---
119% funded
With 16 days to go, we've almost hit our first stretch goal of more bonus art and extended scenes! (Kickstarter link here.)

We've been releasing some promotional posters as well--they all hint at what awaits you. The high-res versions have been uploaded to the same folder as the free wallpapers we released leading up to the Kickstarter.

Also, in case you missed it, we created a Which Vampire House Are You? quiz.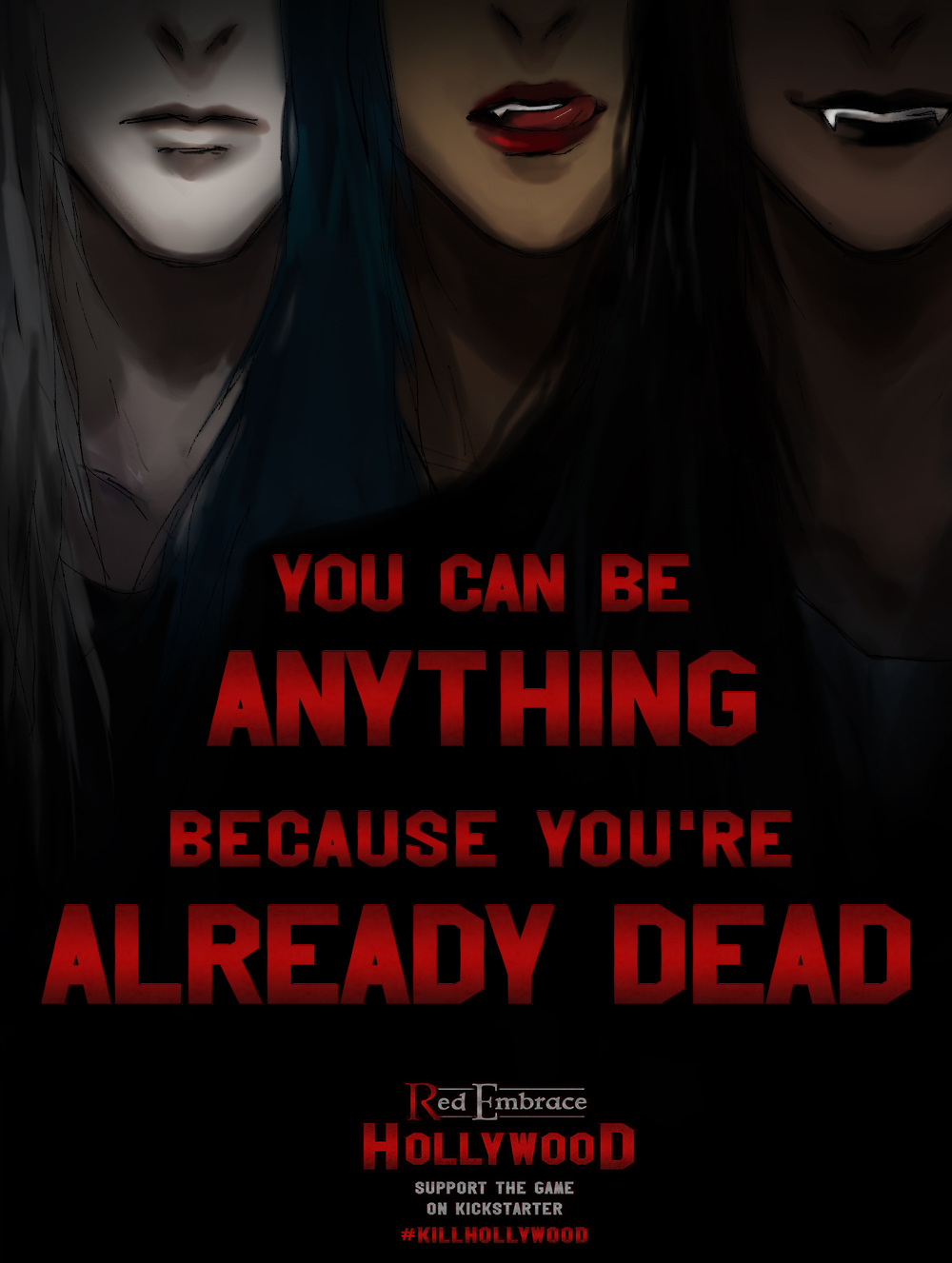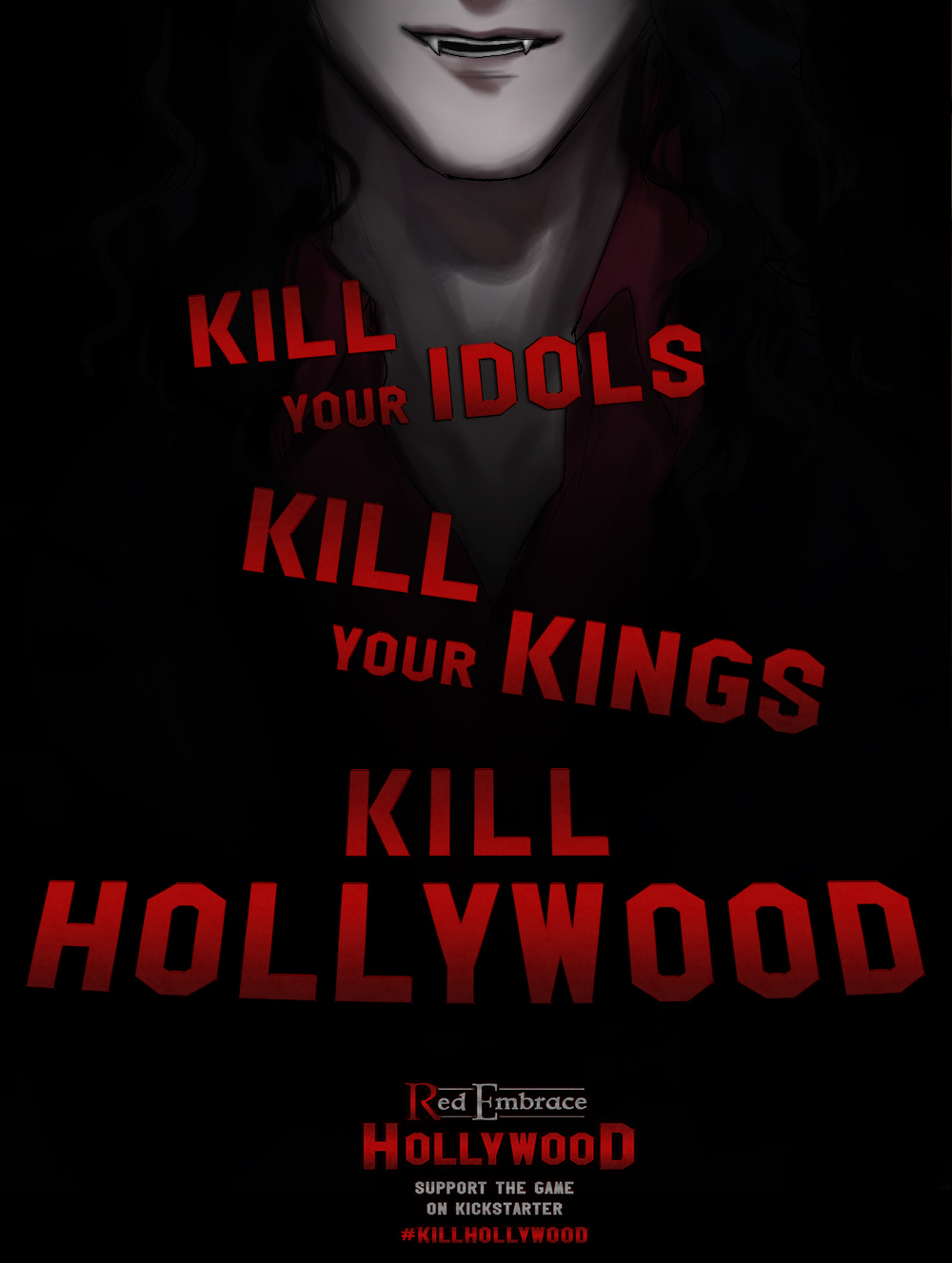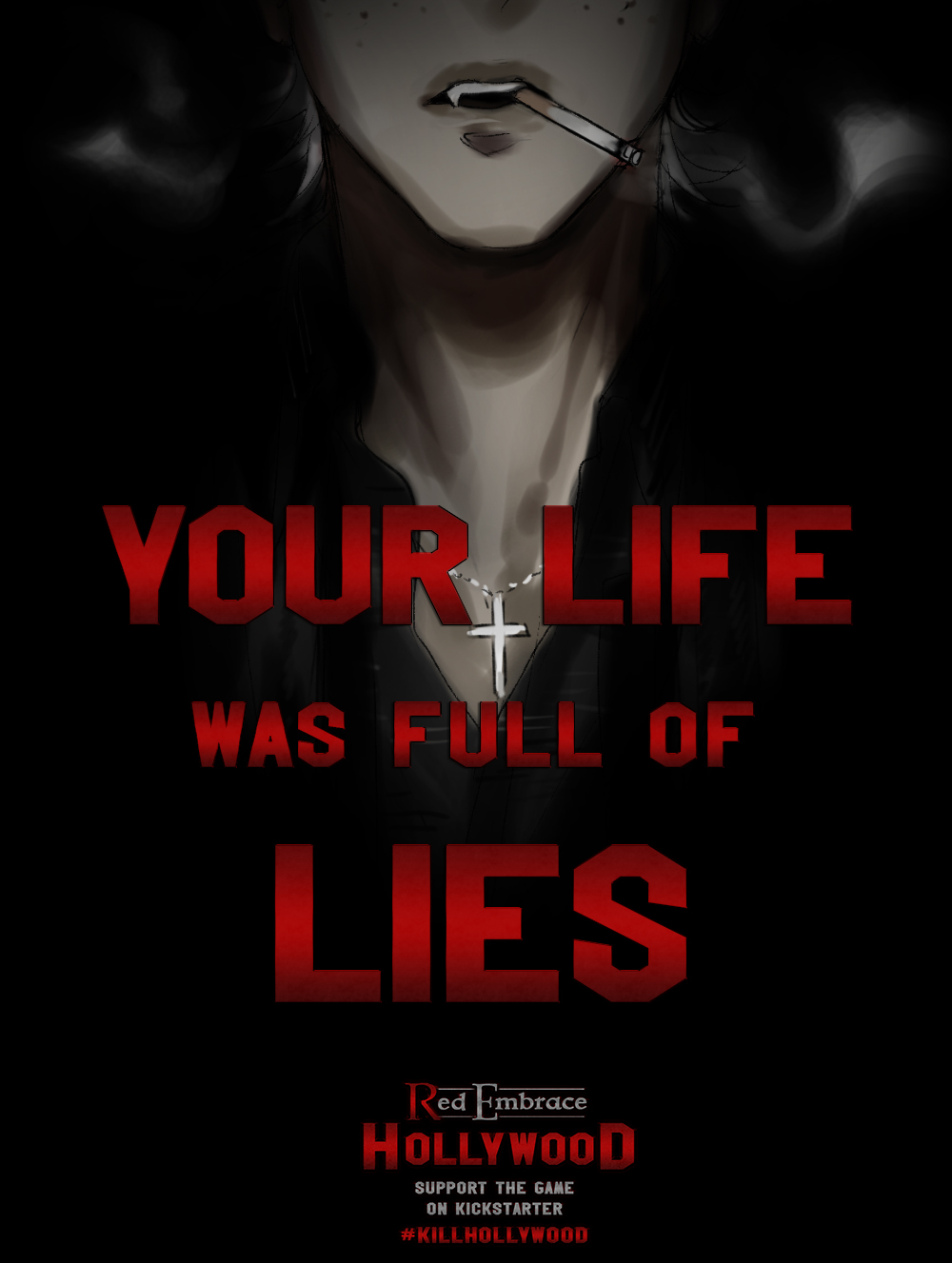 Markus interviews Heath--Next, Saorise!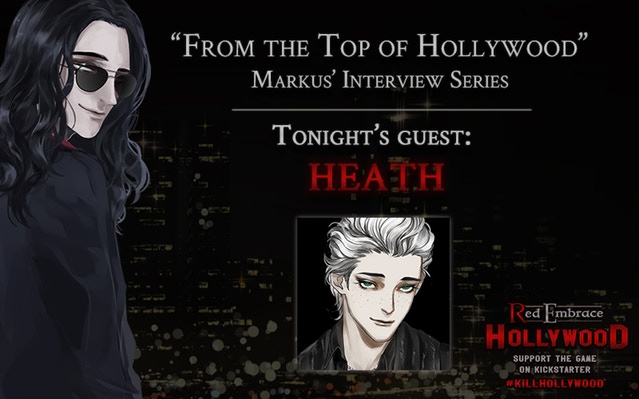 Last weekend, Markus interviewed Heath for his weekly interview series, From the Top of Hollywood. The answers were...interesting, to say the least. Check it out if you're interested in his responses! All questions are player-submitted.
This weekend, he'll be intervieweing Saorise! He's still taking question submissions, so submit a question to @like_a_heretic (or our Tumblr Ask box or contact@argentgames.co if Twitter is unavailable).
Social Media Goals Update
330/333 points to the next goal of a Bonus CG in RE:H
Fanart contest
There's still a chance to submit to our fanart contest! You can check out some of the entries on @like_a_heretic and @argent_games.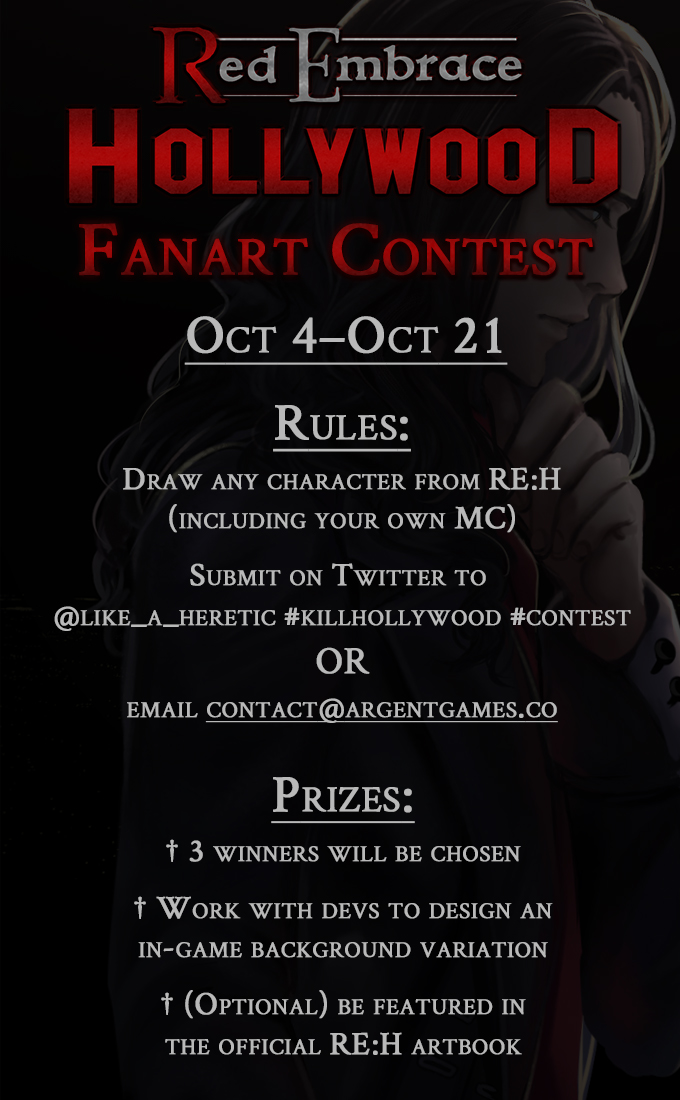 Bug Fix in the demo
There was a small but important bug that we have recently squashed relating to the House assignment at the beginning of the game. Please update if you were having some trouble getting a House other than Iscari!

Files
[DEMO] [PC/Linux] Red Embrace: Hollywood
331 MB
[DEMO] [Mac] Red Embrace: Hollywood
314 MB
[DEMO] [Android] Red Embrace: Hollywood
281 MB
Get Red Embrace: Hollywood
Comments
Log in with itch.io to leave a comment.
I can't wait for this! Please tell me there's a tentative release date?
The art is beautiful, the music is entrancing, the atmosphere overall is mystical and magical, and I'm effectively hooked. and I look forward to the rest of the game